Eccentric-O is a UK based multidisciplinary artist and creative director on a journey to spread creative energy through meditative art and stimulating projects. His personal exploration of sacred patterns, creativity, and spirituality has spawned mystical works of art. EO seeks to use such original works and his signature pattern vocabulary to charge individual creative power.

With a fascination for creative and pattern experimentation stemming from a background in customising apparel, graphic design and printmaking, his work extends across various sectors; all of which have contributed towards the refinement of his speciality in mixed media, spray and digital art.

"Heavily inspired by my heritage of South Asian and Middle Eastern art, much of my work comprises a heavy focus on rehashing concepts of sacred art and cultural traditions with a convergence of eastern and western thought. Intrigued by vivid textile decorative patterns and cultural symbolism from an early age, my art has evolved with a deeper fixation on the essence of patterns, mandalas, and creative power. Much of this I translate into distinct, and spiritually charged art pieces, which holds a personal sacred expression that I wish to share."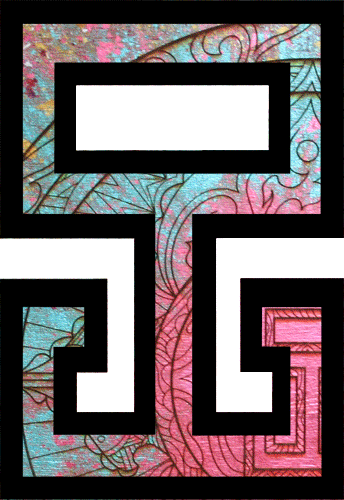 A champion for creative expression and artistic exploration, EO believes each individual harnesses a great source of creative power and healing energy. The 'EO Power' symbol represents the essence of this universal creative energy; a vital source for the rejuvenation of the mind, body and spirit. A prominent and sentimental signature, the symbol acts as a fundamental pillar and icon for EO's ethos.
Education & Awards

Next Generation 'Creative Pioneers' Self Start Up Winner (IPA)
University of East London - BA Honours - First Class: Graphic Design with Printmaking
Chelsea School Of Arts - Art & Design Foundation Diploma


​